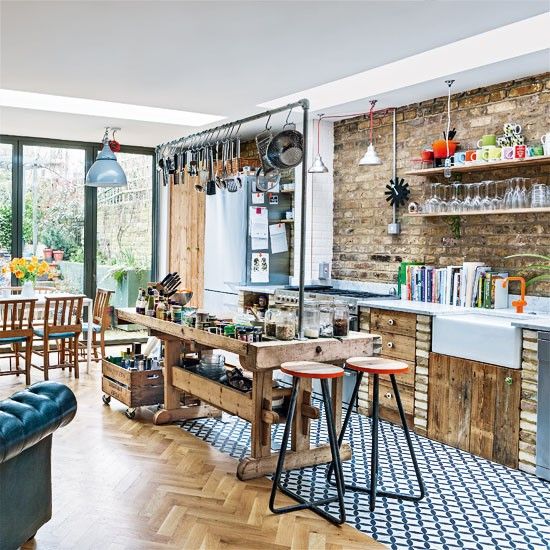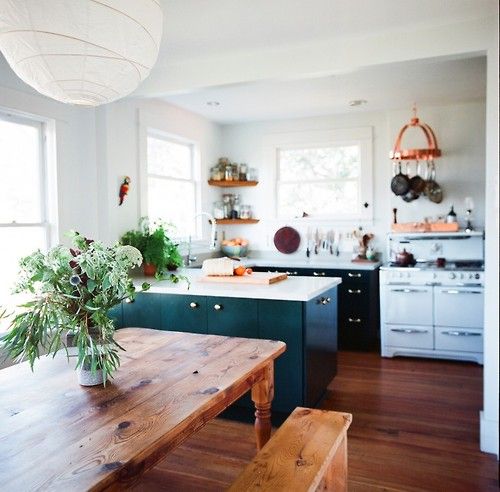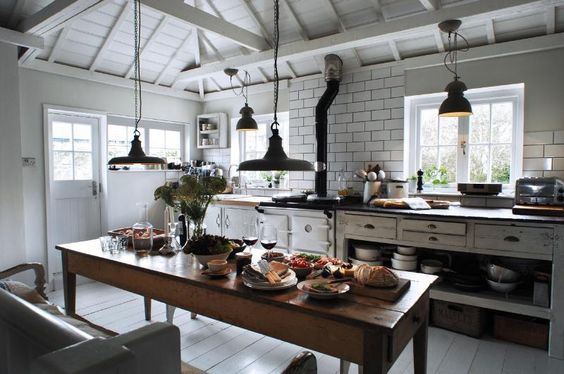 If you'd have asked me a few months ago what things I'd be looking for when it came to buying a home I would have reeled off a standard response – two bedrooms, a house not a flat (we're fed up of noisy neighbours), outside space, period features would be nice… basically the typical requests you get on every episode of Location, Location, Location.
It a funny thing house hunting. It's only really since we've been actively looking and viewing house regularly that I've really gained a proper idea of what features matter to me when it comes to buying a space I could make a home. What I thought I would / wouldn't care about has shifted and things I hadn't even thought about suddenly matter… I'm not a fan of downstairs bathrooms!
Something that has emerged at the top of our wish list seems to be a kitchen-dinner. I always knew I'd want a good sized kitchen and a nice dinning room but the more we see the more we fall for gorgeous open-plan spaces and day dream of cooking brunch in a room that looks something like the ones I've been pinning recently…
Follow Charlie Swift's board // Home | Kitchen on Pinterest.
Now, I'm not silly. I know Pinterest kitchens aren't real kitchens, but they are great to look at for inspiration. That said some of the properties we've put bids on have had pretty Pin-worthy open-plan kitchen areas – ah the ones that got away!
Of course we're still being open minded about the houses we view and after all this longing we may well end up with an entirely different setup, but open plan or separate kitchen and dinning room we're certain that the space where we cook and eat is very important to us. Recently we were deliberating putting a bid on a house with a tiny kitchen and my step Dad said "You don't live in the kitchen"… But the thing is we really do!
What would be your deal breaker when it comes to your dream home?