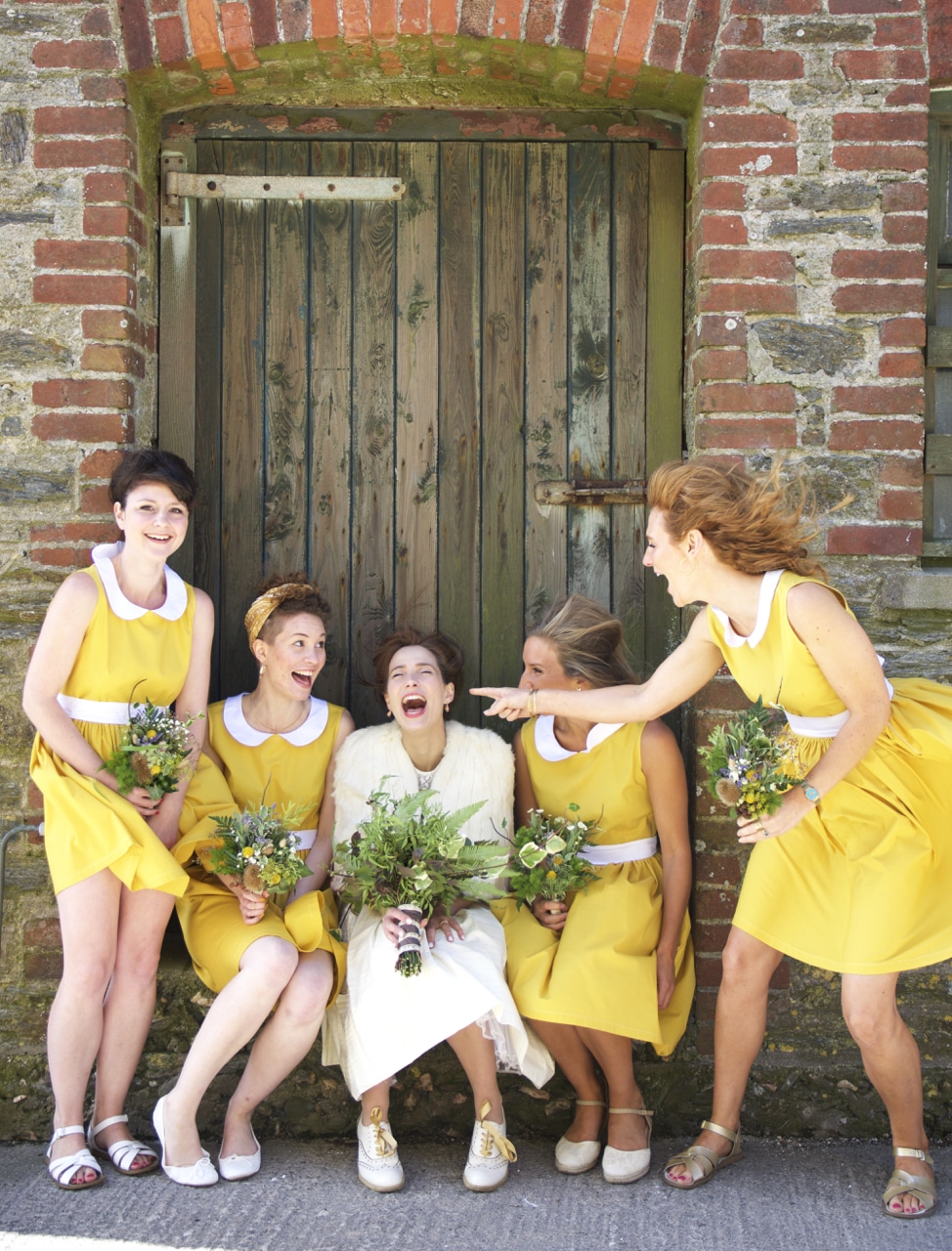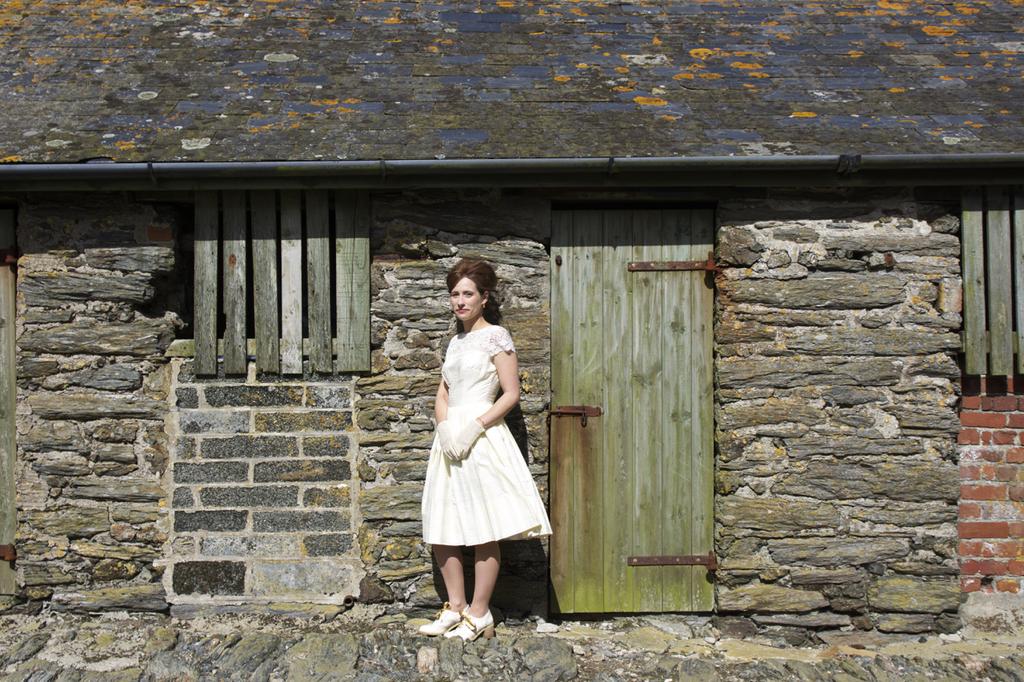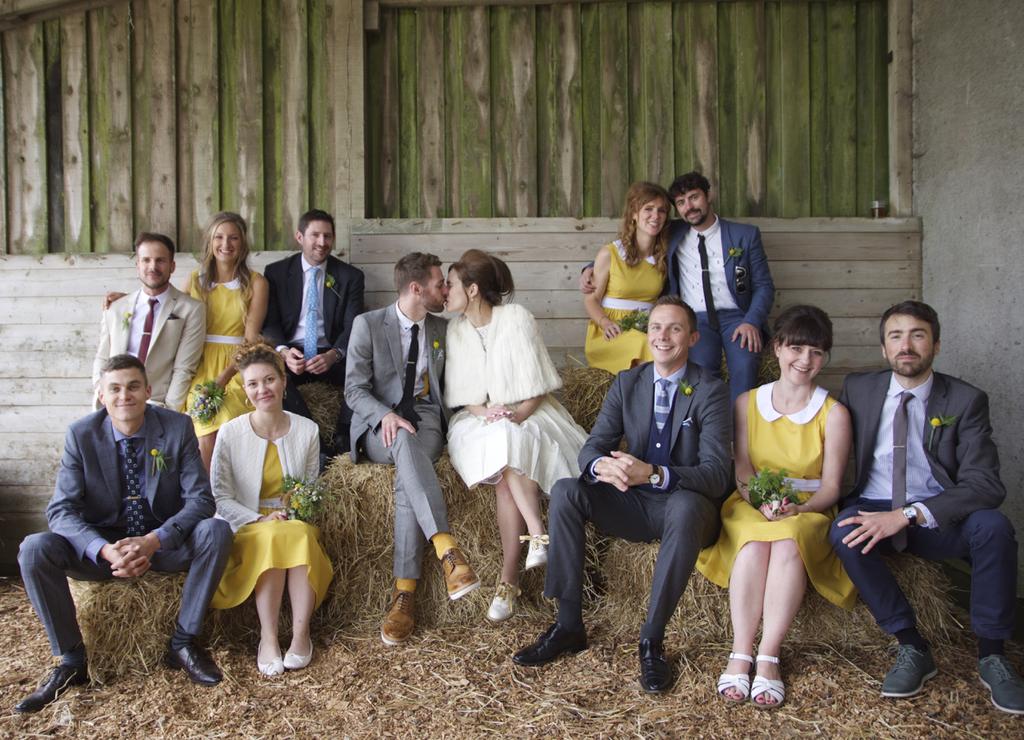 As today marks half of year of being married I thought I share a few wedding photos. We got married on a beautiful, but rather windy, September day at East Soar Farm in South Devon. It was such a lovely day filled with all our favourite things – especially our favourite people & food!
I wore a vintage 50's dress I found on Etsy along with my Great Grandma's fur cape; Will wore a Reiss suit, a shirt from Joy and Grenson brogues; the bridesmaid dresses were made by my lovely talented friend Isabel Knowles.
We wrote our own vows and our wonderful friend led the ceremony for us. During the ceremony we had readings from our favourite books and films and my cousin sang Sunday by Bloc Party for us. My brother played guitar as I walked down the aisle and we danced back down it to David Bowie!
We filled old bottles and jars with ferns and pretty yellow billy ball flowers. My Muma made the beautiful bouquets including lots of foraged foliage. We ate Marmite canapés, Moules Frites and such a pretty wedding cake made by a friend.
The speeches, which included one from two of my bridesmaids, made us laugh, cry and cringe. Will's speech included a surprise serenade for me as he sung 'You Always Hurt the One You Love' on the ukulele – the song Ryan Gosling sings in one of my favourite films Blue Valentine.
After night fell we toasted S'mores on the fire pits and danced the night away as a collection of awesome friends DJ'd.
Reminiscing on the day makes me feel so happy and full of love and gratitude that we have so many wonderful people in our lives who helped make the day so special. Also proud because quite frankly organise a wedding was one of the hardest things I've ever done!
Side point – looking at these photos has made me long for the summer and left me wondering when the next occasion I can wear a petticoat will be…
Photos by the lovely Lucy Holding.