As evening fell on a warm June day, I joined a group gathered to enjoy a yoga class with a difference. Yoga Brunch Club – as the name suggests – can usually be found popping up on a weekend morning, with brunch clubs held regularly in Bristol and London. Switching things up for this midsummer event, Yoga Brunch Club's founder Clem Balfour hosted a yoga supper club which consisted of a vinyasa flow class, followed by a delicious Italian feast; all taking place in the beautiful setting of The Forge.
It was the day following the hottest of the year and with fans running and windows open wide, I think we were all grateful for the drop in temperature as we arrived and settled on our mats ready for an hour of yoga. Having not attended a yoga class for a good few years I was honestly a little anxious about my ability to keep up, not to mention being nearly four months pregnant obviously needing to be considered. However, Clem took the time to chat with me beforehand, mentioning a few poses I should adapt or skip, which put my mind at ease. She also made her way around the room before commencing the class, checking in with all the attendees.
As she led the class, Clem was sure to include options to adjust poses accordingly for the variety of abilities in the room along with providing gentle words of encouragement. I particularly remember her pointing out to the class that yoga is not about striving to attempt the perfect pose, but maintaining awareness of your own body during the practice. As my particular combination of tight hamstrings and little arms have a habit of making me feel like the least flexible girl in the room this felt like a very good reminder for me as a novice – plus I realise that pregnancy is probably not the time to lament not being able to touch my toes!
I really enjoyed the flowing nature of the class and as we rested in savasana at the end of the session I had that lovely satisfied feeling of an hour well spent.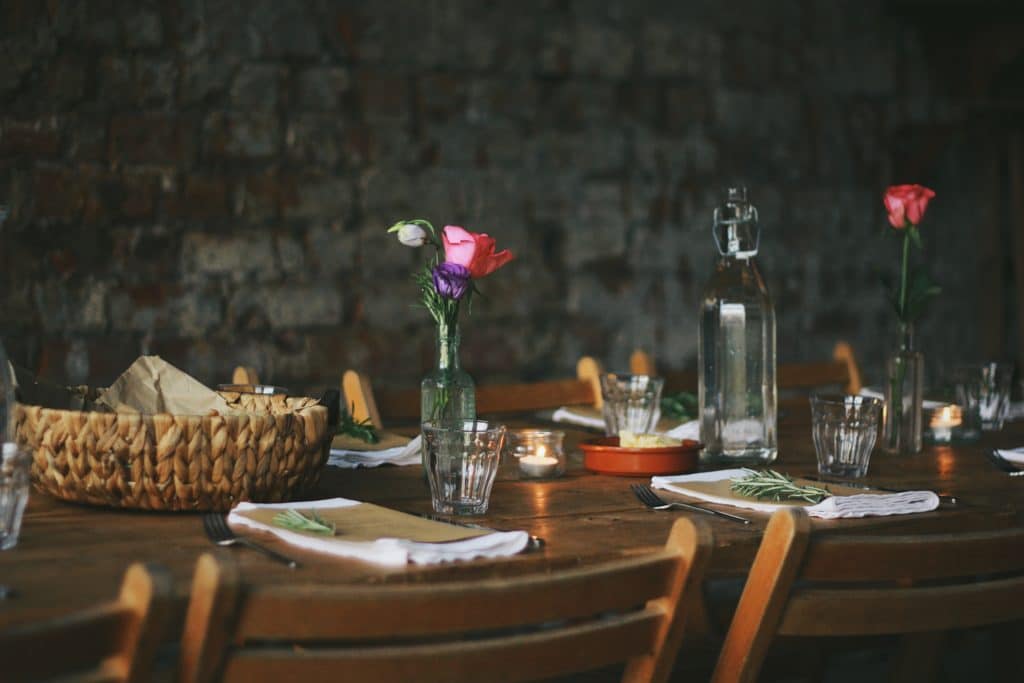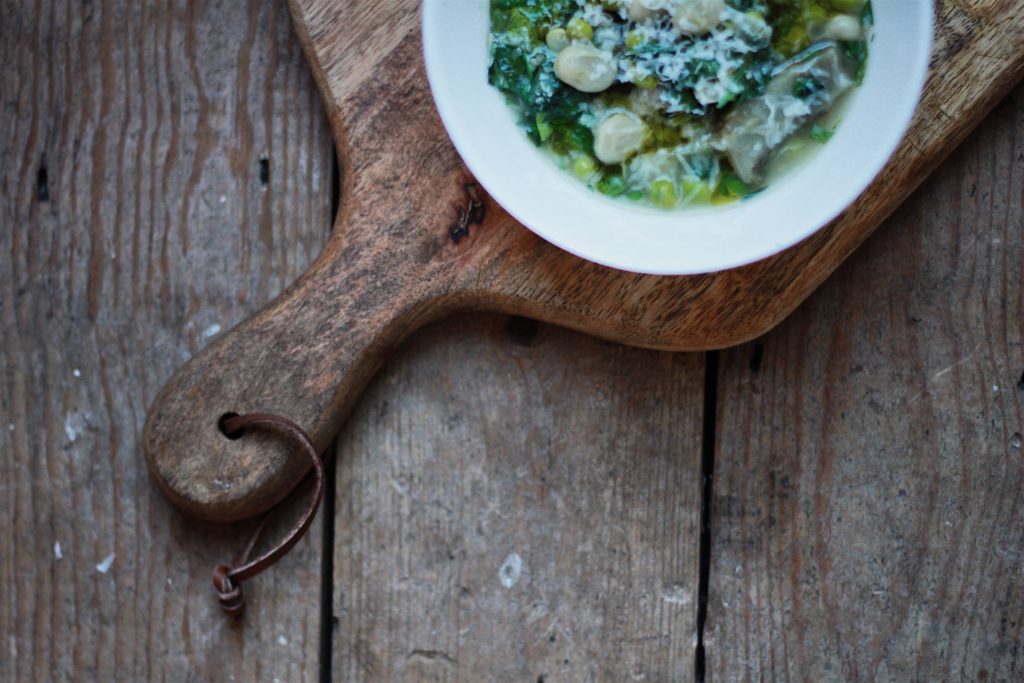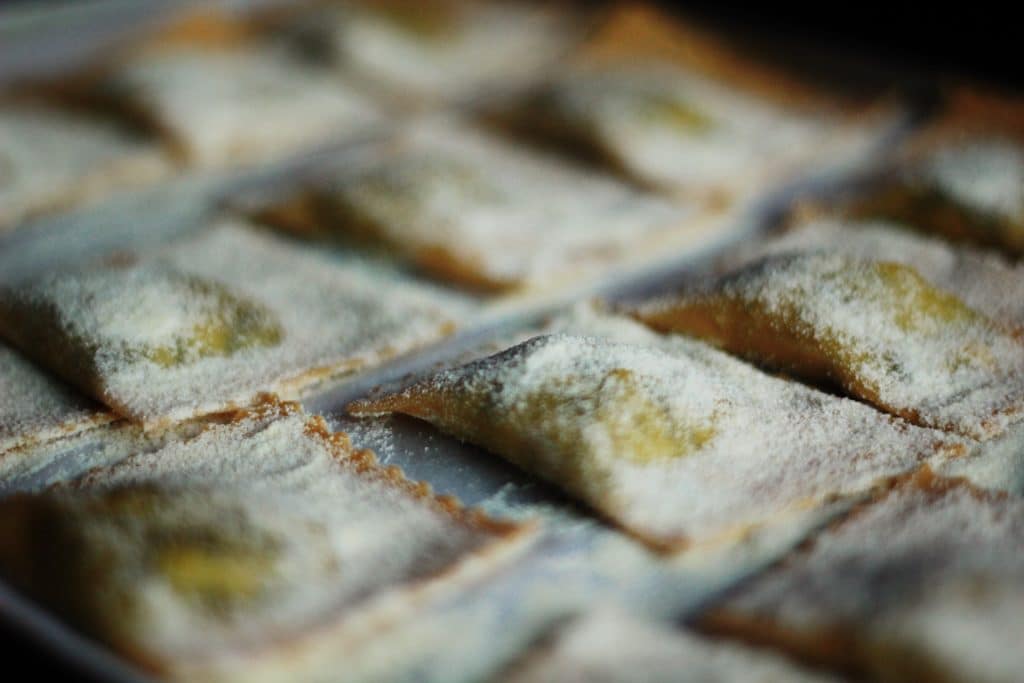 Having visited The Forge for all sorts of events I'm always impressed by the versatility of the space, which on this occasion seamlessly transitioned from yoga studio to dining room half way through the evening. Cocktails were served as mats and blocks were replaced by two long rustic tables, which looked so pretty decorated simply with flower stems in vintage bottles.
Bristol based caterers A Tavola had prepared a three-course Italian feast for the evening meal. As the sun set, we tucked into a delicious starter of spring broth, handmade ravioli main accompanied by two incredible salads followed by panna cotta with strawberries and pink peppercorns. Natural Italian wines were also available to enjoy with the meal. The food was so fresh and delicious, perfect for a midsummer's evening and a lovely balance of hearty and wholesome which felt just right to follow our exercise.

Having got into meditating regularly over the last year, I've been really wanting to give yoga another go as the two practices obviously compliment each other so well. Yoga Brunch Club was a lovely reintroduction for me and I'm definitely going to seek out a local pregnancy yoga class, although I may be disappointed in the lack of yummy food to follow!
Whether you're also an absolute beginner or if unlike me you're a seasoned yogini, I think you'll find Yoga Brunch Club a beautiful way to spend a morning or evening.
The next Yoga Brunch Club in Bristol takes place on September 10th at The Forge with Vietnamese brunch menu from Uncle Ho's. Early bird tickets are available for £30. Or you can catch Yoga Brunch Club in London with their next event in Brixton on August 13th.
Follow Yoga Brunch Club: Instagram / Facebook / Twitter / Website
All photos shot by the lovely and talented Kasia Kiliszek: Instagram / Portfolio
* * *
I was invited to this event by Yoga Brunch Club but all opinions (and tight hamstrings) are my own.