280 Bakes is a home bakery and cake delivery service in Bristol. Along with a monthly home bakery on the third Sunday of every month from their base in Lawrence Weston, 280 Bakes delivers traditional home bakes such as banana loaf and carrot cake to homes and businesses in and around Bristol. As well as the comforting classics 280 Bakes creates show stopping occasion cakes for weddings and birthdays and specialises in vegan bakes such as the delicious vegan ginger bread which was delivered to me.
When 280 Bakes founder Louise reached out on Twitter I was intrigued to find out how she has turned her passion for baking into a business.
// How did 280 Bakes come to be?
I have always baked, mainly for home and friends, but in December last year I baked what I thought I wasn't able; I discovered new skills in my reindeer cake! Being fairly new to Bristol, I decided to try a home bakery where I could meet the neighbours over some cakes, and business has grown since then. We now deliver #CakeOD (cake on demand) on daily specials across Bristol, and bake cakes to order for homes, businesses and special occasions. we're proud to specialise in vegan cakes, and we're proud to have some wonderful reviews.
// What cakes are most popular with the different 280 bake customers?
The customer favourite of the cakes we bake regularly is our banana loaf. It's low fat, and apple sauce is in the list of ingredients. It's always been a favourite in my family, and it's great to be able to share it with our customers. Our main customer base are vegans, as we specialise in vegan bakes, but we also bake to order for 'normal' cake eaters and people who are egg or gluten free.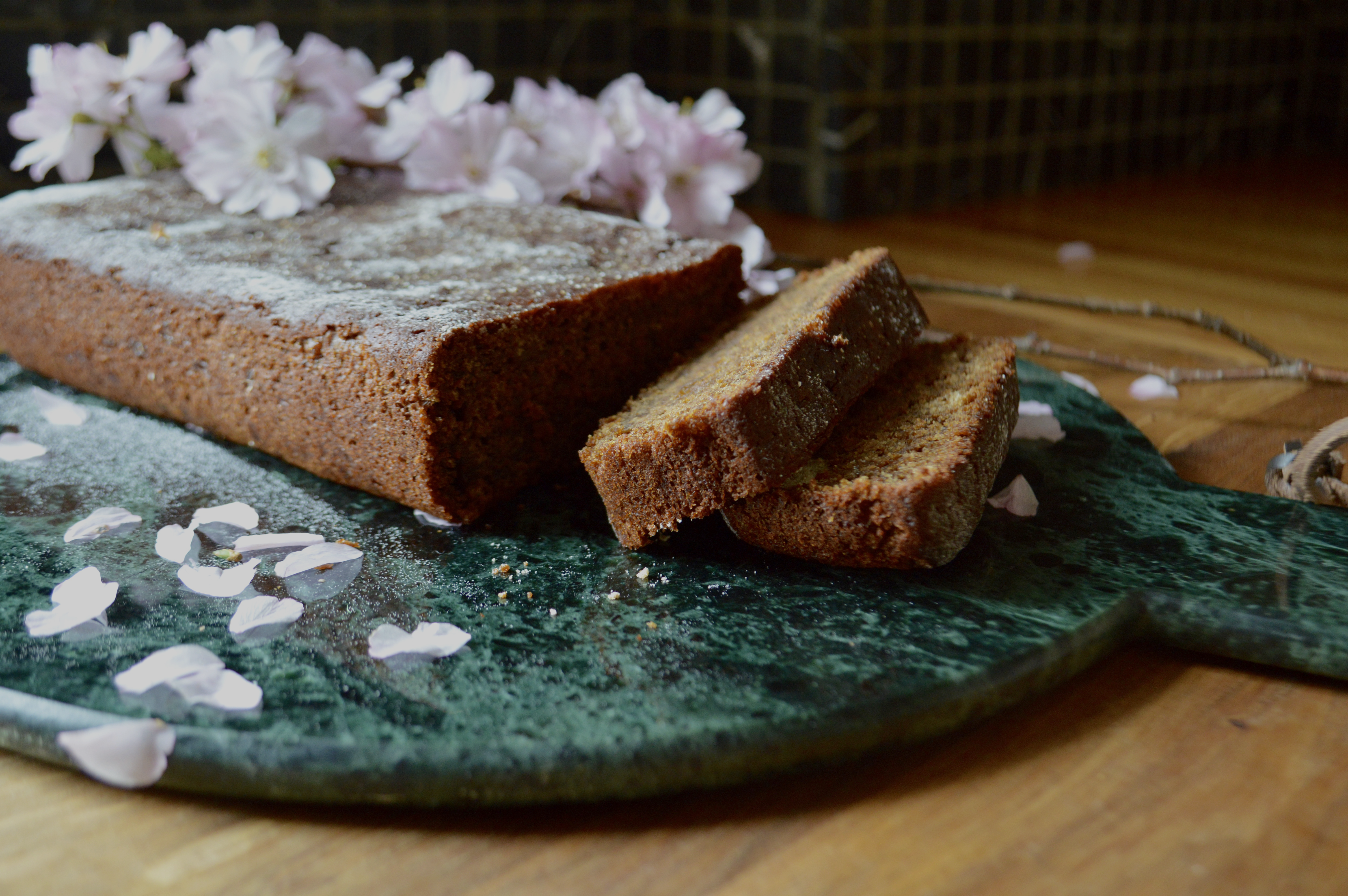 // In a culture obsessed with the "latest thing" how much do you pay attention to foodie trends for your baking?
We do pay attention to 'cake news and trends', reading blogs and industry news, but a lot of them are a little outside of our average customer's comfort zone. We love that coconut is 'fashionable' at the moment… a special on #cakeOD will be coconut next week – and we call it 'coconut dream cake', so it'll be good! [ I have ] a thing against popping candy. I don't ever want to hear things popping in my mouth – the idea to put popping candy into a cake makes me shiver!
// With plenty of options for customers looking for gluten free, dairy free or vegan options; is it important to you to cater for a range of dietary requirements?
Yes, our bakery is aimed mainly at vegans and provides a wide range of vegan cake options, but we do also bake for other dietary requirements – including for people who have no restrictions or preferences! [ I ] went through a period of time where [ I ] couldn't eat bread, and know how challenging it can be to find what you need and want, so 280 Bakes is proud to be able to help people who may not necessarily think they can still enjoy cake.
Aside from vegan cakes (carrot cake is the favourite here!), we also have found recent taste tests of our gluten-free chocolate brownies by people who eat gluten-free have gone well.
// As I myself discovered 280 Bakes though Twitter I'm curious to know what role you feel social media plays in the running of your business?
Social media has had a big impact on 280 Bakes's business. The majority of our orders come from Facebook, followed by Twitter and then word-of-mouth. We are lucky enough to have social media experts in our team who know a few tricks which help a business along, but we're also glad of the support that 'friends of 280 Bakes' give us through retweets and sharing our content. We couldn't do it without amazing local organisations like Social Enterprise Works and Ambition Lawrence Weston.
// What do like most about living and working in Bristol? Any recommendations foodie or otherwise?
Bristol has so much to offer, we are very lucky to have such a wide variety of places to eat and to try something new. As foodies, that's great for us, but we also love the green spaces. Blaise Castle isn't far from 280 Bakes HQ, and we're often found stretching our leg up there. Bristol is by far and away the best place I have lived and worked. There's a real buzz about business, being environmentally friendly (which is important to 280 Bakes), and the people have been so welcoming. I wouldn't move away now!
// Is there anything 280 Bakes is especially proud of?
We are proud to support Fairtrade with our fairtrade banana loaf (customer favourite), and we are very proud to be chosen as a local cake and bread supplier for the Avonmouth Real Food Group. At home and work, we try to source local ingredients whenever possible, to reduce our environmental impact, and local buying groups like this one are key to this success when you have a small or no garden!
// And finally when you're not baking what's you favourite thing to cook or eat?
Curry is a favourite within 280 Bakes, as is lasagne, anything barbecued, sea bass… We'll try anything, really!
Many thanks to Louise for giving a glimpse into her business 280 Bakes. If you're Bristol based and fancy delicious cake delivered for you next meeting or special occasion (or just because!) order online from 280 Bakes at 280bakes.weebly.com, Twitter & Facebook, or visit their home bakery the third Sunday of each month at 280 Broadlands DriveBristol, BS11 0PW.