Sometimes one of my favourite things about Bristol is how quickly you can escape from it!
On the late May bank holiday weekend we packed a picnic in our hire car and headed off for an adventure to go chasing waterfalls in the Brecon Beacons.
Before I'd lived in Bristol I'd only ever been to Cardiff, but over the last eight years I've had the chance to explore nearby Wales a lot more. I've loved discovering its beautiful beaches, mountains and now the incredible waterfalls in the Brecons.
Each of the four waterfalls the route took us passed was stunning but without doubt the highlight was the huge Sgwd-yr-Eira fall. Being able to walking behind the wall of roaring water was pretty much magical.
The sun shone on us all day and the walk was long and tough at times but in that way that feels good and rewarding. After returning to the car for a well needed flask of tea accompanied by a melted chocolate bar we drove the scenic route through the mountains home. Such a perfect day – my favourite of the year so far.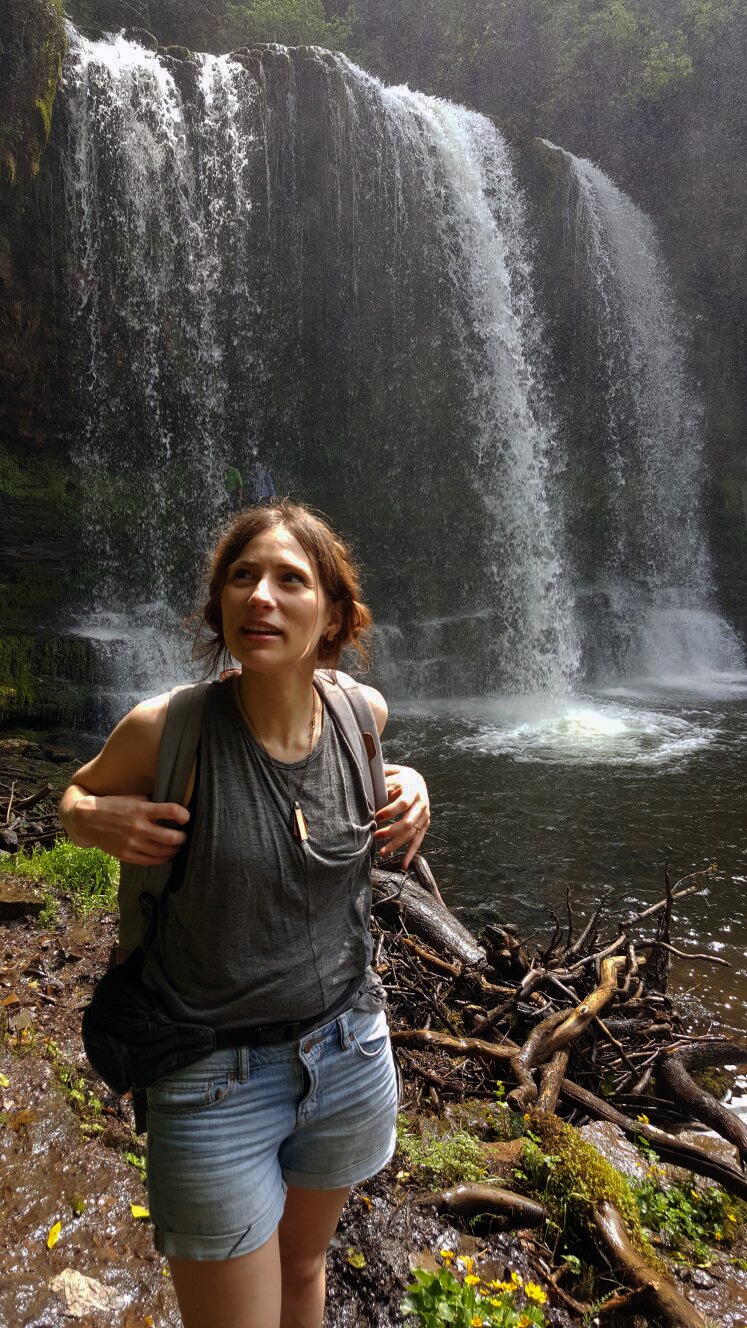 The waterfall country of the Brecons isn't exactly on our doorstep but having all this spectacular scenery within just a couple hours drive is amazing. I'd love to hire a car more regularly to explore more and I'm sure there are many beautiful escapes on the outskirts of Bristol reachable by public transport I'm yet to discover – If anyone has any tips let me know! 🍃🌿
If you're inspired to go chasing waterfalls in the Brecon Beacons yourself, the Four Waterfall trail I took started at the Cwm Porth car park, find details at breconbeacons.org.